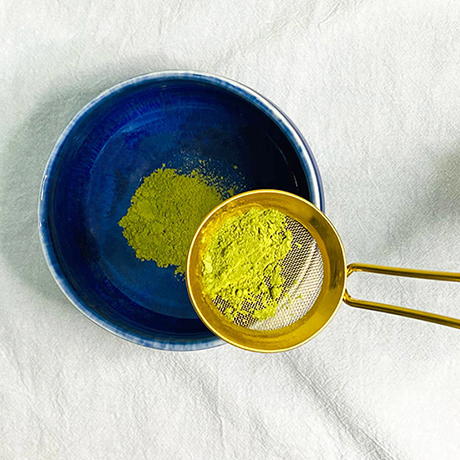 .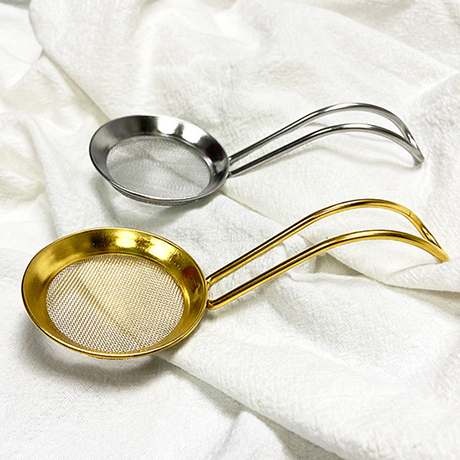 Miss Bear要介紹一款必備茶具給所有抹茶愛好者:迷你抹茶粉篩!
將抹茶粉篩置於抹茶碗上方,放2茶匙抹茶粉在篩網裹,用茶杓輕輕擦動即完成過篩程序。
抹茶粉篩的濾網孔細密,用於打散抹茶粉末中的任何結塊,確保抹茶能呈現出順滑均勻的質地。這個步驟對於製作出完美的抹茶茶泡沫至關重要!
迷你抹茶粉篩易於清潔,只需用溫水沖洗並晾乾即可。其輕便的設計使其易於存放和隨時攜帶,因此您可以隨時隨地享用完美的抹茶。
迷你抹茶粉篩顏色:•金色 •銀色
立即訂購, 體驗在家製作完美抹茶茶的滿足感和樂趣!
🛒迷你抹茶粉篩連結: https://www.missbearhk.com/products/mini-matcha-powder-sifter
Miss Bear would like to Introduce this ultimate tool for all the matcha enthusiasts: Mini Matcha Powder Sifter!
Place the mini matcha powder sifter on top of the matcha bow, put 2 teaspoons of matcha powder on the mini matcha powder sifter, and gently rub it with a matcha scoop to complete the sieving process.
The sifter's extra fine mesh helps to prevent clumping of the matcha powder hence, making the matcha powder more delicate. This step is crucial for achieving the perfect frothy texture in your matcha!
The matcha whisk sifter is easy to clean and maintain, simply rinse it with warm water and let it air dry. Its compact and lightweight design makes it easy to store and take on-the-go, so you can enjoy a perfect cup of matcha tea anytime, anywhere.
Available Options : •Gold •Silver
Order today and experience the joy and satisfaction of making your own matcha at home!
🛒Mini Matcha Powder Sifter: https://www.missbearhk.com/en/products/mini-matcha-powder-sifter